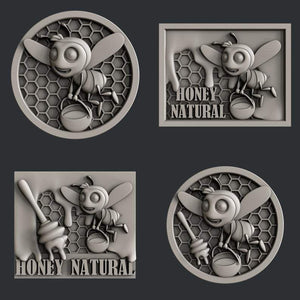 3d model Honey set

ATTENTION! This item is a DIGITAL 3D model (*STL file format) for ARTCAM, ASPIRE, CUT3D software applications. For CNC Routers.
Not a vectric, not a bitmap file, not a G-code. NOT material wooden or plastic stuff.

This product is designed for CNC machining.

You will receive model in *.rar format,
which opens and unzip with program WINRAR

After unzipping you will have model 3d model in *.stl formats.