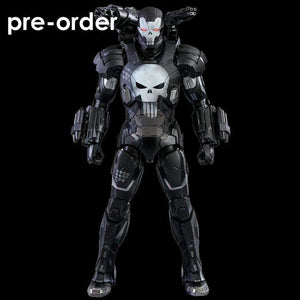 THIS IS A PRE-ORDER PRODUCT NOT FINISHED FILES!


we accept only paypal payment method
Digital download

Digital file type(s): 1 TXT

After buying this item i will start working on this armor set and after 7 days you will receive on your e-mail or in pm all listed files accurate to image:
-Helmet
-Chest armor
-Arms
-Legs
-Abdominal part
-Shoulders

Hurry up to make pre-order this HIGH QUALITY and ACCURATE files because when i get some orders and finish whole armor the price will increase! So hurry up to make smart choice and buy it for cheap price ;)
Buying this item you will receive Mark 46 Helmet right now for free ;)

IIron Man War Machine Punisher Full Wearable Armor 3D Model STL is a fan project and made for cosplay.
All rights reserved by Marvel and I have nothing in common with them.

Size of this armor is for standard adult and scale can be changed for any size of body.

Files for personal use only, resell this files is prohibited.